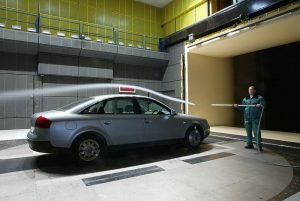 No job is too big or small for us and occasionally we have requests just for a driver or runner.
Last week we had such a request and we supplied a driver/production assistant for a shoot at Audi in Ingolstadt, Southern Germany. Our UK based clients also requested the wonderful PanAura Octodome and various other lights and grip.
We crewed this from Munich where we have a wealth of talented crew and a comprehensive list of state of the art equipment!