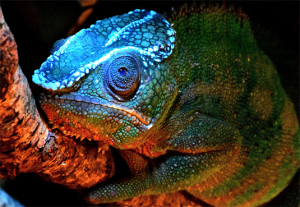 It's the same old story which I'm sure many of our colleagues can identify with.
Camera Crew Germany is a dedicated camera crewing and production services company and we are coordinating camera crews all over Europe on a daily basis. It's a time intensive process and things like social media get left behind in favour of more pressing issues…
However, we all know that blogging and social media updates have to be done, unfortunately ours isn't a daily update and becomes kind of general with many shoots covered in one article as below.
Since our last update about our snowed in crew in Switzerland and our legal videographer in Amsterdam we've been travelling to drier locations throughout the land and beyond.
Discovery Canada got us to interview a Munich based expert whose agenda was glowing chameleons. We knew chameleons changed colour to adapt to their surroundings, but who knew they glowed in UV light?! We then covered another shoot for them in Amsterdam, one of our Swiss clients had us filming an operation in Berlin, Bloomberg had us shooting financial news in and around Frankfurt, DHL kept us busy with corporate interviews in Bonn, one of our regular London based clients had us shooting corporate footage in Frankfurt and last but not least we had a large pharmaceutical shoot in London.