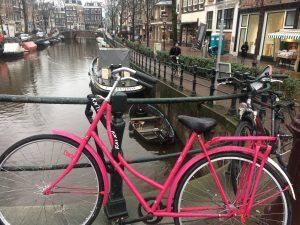 Our
legal videographer
spent last week in
Amsterdam
working as always for US based lawyers involved in civil litigation court proceedings.
Legal videography is one of our niche specialities and takes us all over Europe. Amsterdam is understandably one of our favourites with plenty to do and see during down time.
Legal depositions require fluent English speaking videographers who are experienced and trained in all things legal protocol. Furthermore they have to be technically up to scratch on both the camera and sound requirements, which are unique to legal videography. Time and date stamped imagery, NTSC, parallel re
cording on 2 devices and state of the art microphones and audio mixers.