You may have guessed… the answer is quite simple: it depends!
When you're interested in hiring a camera crew it's similar to buying a car. Whether you need a simple hatchback or a fancy sportscar, whether you want leather seats or a navigation system – it can make a big difference price-wise when you add more and more features!
Since rates can vary immensely it's always key that you tell us as much about your vision or upcoming production as possible – we can then offer you the best deal. The more we know about your project the better we can provide a competitive rate. We are more than happy to advise on crew and equipment to match your
needs exactly. Maybe you have a video sample of what the final film should look like? Based on this we can easily customise crew and kit to make a perfect match!
We provide not only camera operators with a single camera, basic audio equipment and a small lighting kit for a simple interview set up but can also cover shoots for larger projects like TV series or corporate shoots with involved extensive pre-production processes. This can include:
location scouting and location permits
casting talent
organising catering
sourcing big crews comprising: line producers, production assistants, gaffers, grips, etc
sourcing additional production equipment like drones, cranes, lighting and grip kit, etc.
and many more!
W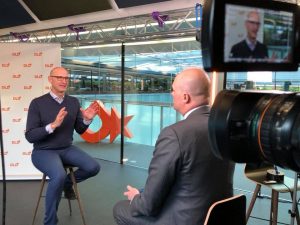 ith changing needs and a large production like this it's easy to lose control over the budget which is why we're always transparent with our costs and regularly update our clients and make sure their quote is up to date!
Please also be aware of additional costs that may incur before, during or after the shoot. Additional costs can be anything from toll fees, additional mileage, overtime or shipping costs for a hard drive. Furthermore if you let us know the shoot location and footage delivery method we can calculate these costs upfront.
Costs vary from country to country since their local crews often have different rates relating to their services including mileage, toll fees, overtime and expenses. A crew in Paris may charge quite different rates than a crew in Prague or Amsterdam!
For you, the client, being a stranger in a strange land, might feel overwhelming and confusing but we are here to hold your hand and guide you along the way! Check out our testimonials for some reassurance! 😉
Give us a call or send us a message – you won't regret it!
Call us now: +49 69 538690
(toll free from the USA: 1-866-843-2987)