When you're organising a shoot from abroad, the last thing you want to deal with are language barriers! That's why we have a wide network of English-speaking fixers and line producers spread throughout Europe. With their local lingo and connections, they'll seek out the best deals, navigate any annoying bureaucracy, fill out the appropriate filming permits, and find the right talent to make your shoot smooth sailing.
Production Services in Germany – Give us a try, you won't regret it!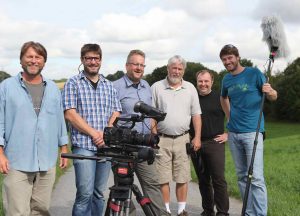 Production services encompasses many elements, all which help your shoot run smoothly. We have a wealth of experience in this field.. We have, after all, been trading successfully for over 25 years now for most major international broadcasters, production houses and blue chip corporations.
Whether you're looking for a TV crew or a DOP and sound recordist for a corporate shoot – we've got the right people for you!
Permits…keeping on the right side of local authorities
When shooting b-roll and city exteriors you will invariably need permission from local authorities or private property owners. We have a wealth of experience dealing with these logistics and our production services team will arrange for permits to make your shoot run smoothly. You won't have to worry about a thing!
If your shoot requires roads blocked, parking spaces reserved or remote power to be installed we have the right contacts to facilitate this.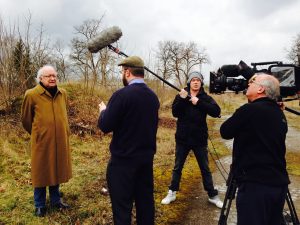 Location Services…the right place for your shoot
Finding the perfect location doesn't have to be "Mission Impossible". Just describe what backdrop and atmosphere you're after and our location scouts and location managers will hunt out a few possibilities and find a match.
Talent…we can find the right face to fit your shoot
Our casting agents can provide a comprehensive selection of talent according to your specifications.
Just let us know the gender, ethnicity and age and you'll get a link to individual suggestions including terms and rates.
Whether you're looking for extras, models or actors – we've got them all!
Catering…you'll never go hungry
That famous quote from Napoleon that "an army marches on its stomach" has a wealth of truth in it. A well-fed film crew will offer more for value money and this is where our catering experts step in.
Whether you're shooting at a remote location or downtown we will get the food to you. We will discuss menus with you in advance to cater to your crew's tastes and needs.
Our local heroes know their way around and can also recommend and organise local eateries for you and crew for both during the shoot and afterwards.
Accommodation…the right hotel is a must.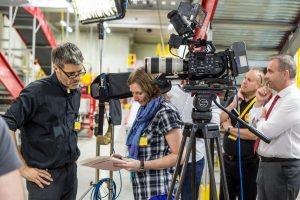 Decent accommodation is a prerequisite when you're out on location. Let us know how big your crew is, your budget and personal preferences and we'll arrange the perfect accommodation.
Transport…just close your eyes and sit back.
Our local multilingual drivers can pick you up from the airport and take you to your hotel. They can then ferry you around during the shoot and their local knowledge not only makes life easier they can also give you tips for potential locations.
Our local drivers are multitaskers too and can double up as PAs, runners and even fixers.
And finally…
Check out our Location Guide for profiles on some of the European cities we've filmed in like
With such diverse culture, architecture and landscape in Europe, you're spoilt for location choice!
And not only do we have the logistics covered, but we'll staff your production with our highly talented crew members and the latest state of the art kit, making sure we match their skills to your exact needs.
Furthermore we are recognized as one of the Top Video Production Company of 2019 on DesignRush!
Call us now: +49 69 538690
(toll free from the USA: 1-866-843-2987)