The city of romance…the city of light…the city of love…need we introduce her?
There are so many great locations to be discovered in Paris, and because it's a sprawling giant of a city, we recommend connecting with one of our local fixers to find the perfect spot for your shoot. Of course if you're after an obvious arisian backdrop, there's no shortage of grand and beautiful landmarks – the Notre Dame, the Eiffel Tower the river Seine, the Basilica of the Sacred Heart at the crest of Montmartre Hill. But away from the tourist attractions are magical alleyways, shabby cafes and locals who are the life of the city.

Weather
Paris is beautiful in all seasons and is relatively temperate (compared with much of continental Europe) due to it's proximity to the ocean. Highs peak at around 30°C / 86°F during summer (July/August), but such heat is not an every day occurrence – average summer temperatures hover around 24°C / 75°F. The odd heavy shower can catch you unawares in summer and likewise spring (March-May) usually brings increased rainfall. Expect cold breezes and daytime temperatures around 7°C / 45°F, in winter (Dec-Feb).
Language
Hello
Salut
Where is the toilet?
Où sont les toilettes, s'il vous plait ?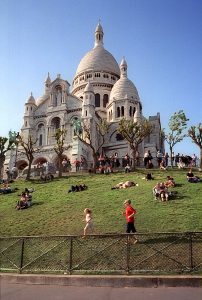 Where is the nearest bar?
Y-a-t il un bar dans le coin ?
Excuse me we are filming, could you please move out of our shot? Thanks.
Exusez-nous, nous sommes en train de tourner. Pourriez-vous bouger hors du plan, s'il vous plait ?
Do you mind if we film you?
Est-ce que ca vous derange si on tourne ?
Do you want to become a movie star?
Voulez vous devenir une vedette de cinema ?
Emergency Contacts
Dial 112 (from anywhere in Europe) for medical, fire and police emergencies. However you can also connect directly with the following digits: 15 for Medical, 17 for Police and 18 for Fire/Accident.
24-hour pharmacy – 01 48 74 65 18 / 01 45 62 02 41
One place where you can guarantee fluent English is the American Hospital of Paris – 63, Bd Victor Hugo – 92200 Neuilly-sur-Seine. Phone: 01 46 41 25 25
Food and Drink
When in Paris, start the day with a coffee and a simple Croisant. Although this simple combo is available all over the world, it tastes better when eaten in Paris.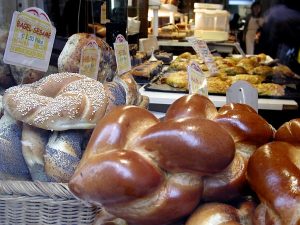 Although you may have sampled Quiche Lorraine (made with egg, cream, cheese, and bits of ham) before – it's well worth trying in France where they make it best.
Be a bit adventurous and order some snails/Escargot. They're served in their shells, drizzled with a delicious buttery garlic sauce – if it wasn't for the squelchy texture you wouldn't even believe you were tasting snail!
Steak Tartare is a good dish for the carnivores – finely chopped raw beef marinated in alcohol and herbs.

Hollywood Trivia
The Louvre museum is no stranger to Hollywood film sets – Audrey Hepburn poses for a fashion shoot there in Funny Face and its galleries make an appearance in Martin Scorsese's The Age of Innocence. Of course key scenes of The Da Vinci Code also unfold inside the Louvre and the film's protagonist, Langdon (Tom Hanks) stayed at the Ritz Paris (15 Place Vendome). Hanks isn't the first celeb to step foot in there (Ernest Hemingway, Coco Chanel and the Princess of Wales have rested their heads at the Ritz Paris too).

Film Worthy Events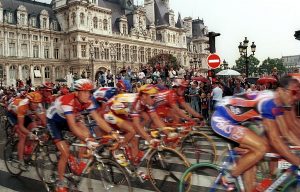 After riding a whopping 3600km, the world's top cyclists finish the Tour de France at the famous Champs-Élysées in Paris. Usually towards the end of July, thousands of supporters come out in force and give the athletes a well-deserved grand reception following the 20 stages of torture.
A day for national French pride and an excuse for a nationwide party – the storming of the Bastille fortress-prison in 1789 is commemorated as the start of the French Revolution…get our crews on the scene to capture the palava – military parades, airforce performances and spectacular fireworks at the Eiffel Tower.
In August When Paris heats up, city-dwellers head for the beach – but they don't have to go far. The roads beside the Seine River are covered in 1,800 tons of sand, 50-odd palm trees and a sprinkling of deckchairs. A novelty sight to behold!