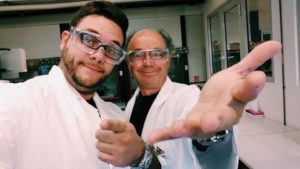 The television industry, like all businesses around the world, is seriously affected by the coronavirus.
Produers please keep in mind that we can provide local crews, support staff including highly capable field producers and directors for TV, documentary and corporate shoots to get your project done without having to travel to Germany and Europe!
Furthermore we are equipped to provide webcast & livestreaming services to enable you to continue business remotely. Not only can we stream our event but our webcast platform let's you interact live with all participants – it's easy, effective and affordable.
Virtual events will keep you in business in these difficult times. Our crews are standing by in Germany and throughout Europe! In addition to that we still provide editing services, autocue operators and the full range of our production services!
Contact us now for a quote and we'll stream your event faster than you can say Jack Robinson! 😉