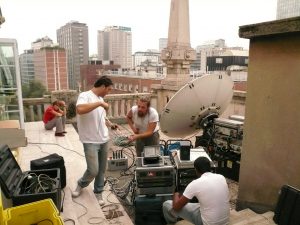 When it comes to live broadcasts, we know the importance of getting it right the first time. We understand there is no room for technical hitches or human error.
We can organise SNG and OB trucks for live broadcasts anywhere in Europe.
Satellite uplinks, downlinks and playouts from any location – just say the word and we'll sort it.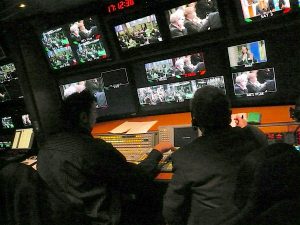 From planned conferences and sports events to breaking news, we'll arrange quality equipment and experienced operators that meet your needs and exceed your expectations.
Live reports, interviews, game-shows, conferences and concerts – if you're after live action, we'll make it happen. We'll give you the best-take first off, because sometimes there's no such thing as take-two.
Call us now: +49 69 538690
(toll free from the USA: 1-866-843-2987)