Helsinki is a stylish, funky city and so are the Fins who inhabit it!
An interesting architectural mix of gothic, art deco and cutting-edge contemporary buildings provide a wide variety of backdrops for your production. Centered on the harbor and sprinkled with many bays, inlets and tiny islands, the urban cityscape blends in with nature. Not only does the environment "turn it on" for the camera, but being home to both Nokia and nudists, the business and cultural activities of Helsinki provide innumerable reasons for filming!
Hollywood Trivia
In Die Another Day (2002) chase scenes with the James Bond Aston Martin were shot on a frozen Finnish lake. Finlandia Vodka also features in Bond's martini.

Weather
In summer, Helsinki is the perfect place for long time-consuming outdoor shoots – in July and August the sun shines for most of the day and night! On the other hand, if you're planning a night time shoot without screwing up your body clock, winter in Helsinki could be a good choice – if you don't mind the cold! Average temperatures range from -6°C (21°F) in Jan/Feb and 15.6°C (60°F) in July.
Language
Hei! Mitä kuuluu?
Hi, how are you?
Mistä löydän vessan?
Where is the toilet?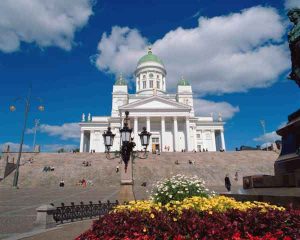 Missä on lähin baari?
Where is the nearest bar?
Anteeksi, mutta filmaamme. Voisitteko siirtyä pois kuvasta?
Excuse me we are filming, could you please move out of our shot?
Saako teitä kuvata?
Do you mind if we film you?
Terve! / Moi! / Hyvää päivää!
Hi! / Hello!
Hyvää yötä!
Good night!
Hyvää huomenta!
Good morning!
Emergency Contacts
Ambulance / Fire / Police – 112
The Downtown Police Station
Pieni Roobertinkatu 1 – 3, 00130 Helsinki
Open Mon – Sun, 8am – 6 pm
Tel. 071 877 4175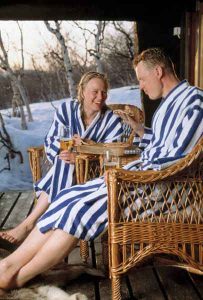 Hospitals:
24-hour service
Haartman Hospital
Haartmaninkatu 4
tel. +358 (0)9 310 63231/emergency duty or +358 (0)9 310 5018/exchange
Mehiläinen Töölö (private hospital)
Runeberginkatu 47 A
tel. +358 (0)10 414 0444
24-hour health service information, telephone +358 (0)9 10023
Pharmacy:
24-hour service:
Yliopiston Apteekki
Mannerheimintie 96
telephone +358 (0)300 20200 (nationwide customer service number)
Taxis:
Taksi-Helsinki, telephone +358 (0)100 0700 (1,15?/phone call +0,08?/10s + local call charge)
Taxis can be ordered by phone, from taxi stands (located throughout the city centre, including outside the Central Railway Station, around Senate Square, along Esplanade Park and at ferry terminals) or hailed from the street. Taxis are available whenever the yellow light on the roof is on.
Food & Drink
In addition to vegetables, mushrooms, berries and fish, Finnish food is typified by simplicity and purity of taste. There is a wide variety of restaurants, some specializing in vegetarian cuisine, others dedicated to garlic (incorporating it into ice cream, beer and anything else you can imagine!)
Our Helsinki-based crew recommends sampling the local Salmon, meatballs and salads. You'll find Salmon and Baltic Herring served baked, stewed, smoked, deep-fried and even raw – the servings are large and the prices aren't bad at all!
Film-worthy Events
The Finland Northern Lights attract tourists from all over the world hoping to witness the fantastic swirling blue, green, and red illuminations. While best seen in Lapland, the heavenly display can also be witnessed in southern areas around Helsinki (but only on about twenty days of the year).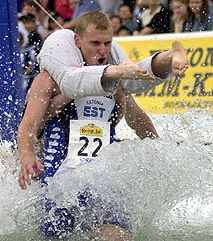 The Lapland region on the other hand sees some 200 occurrences every year.
The Fins are sauna-crazy so was only fitting that the Sauna-sitting World Championship were held in Heinola, a couple of hours drive from Helsinki. Competitors had to withstand temperatures of 110 degrees Celsius (230 fahrenheit) for as long as possible, sadly leading to the death of a participant in 2010 and the cancellation of this previously annual event. Nevertheless sauna sitting remains a Finish obsession that, along with braving icy lakes, warrants some attention from the camera!
Wife carrying is not the most P.C sport in the world but great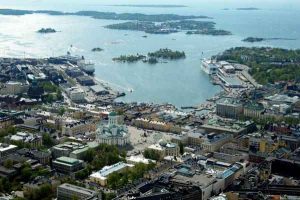 entertainment none the less. It's said to have its roots in the local history of Sonkajärvi and this of course is where the World Championships are held each year (usually in July). The winning couple takes home the equivalent of the wife's weight in beer.