As a producer you know that choosing the right equipment for your shoot will make a big difference!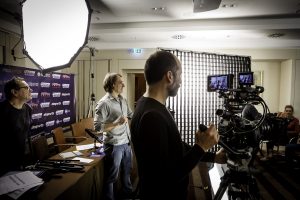 Our camera crews are familiar and experienced with all common camera models and happy to accommodate your requirements. We have a very wide range of state of the art camera, lighting and grip equipment to cater to all your needs:
Cameras
Sony F5, Sony F55, Sony PXW FS7 (mk I and II), Sony PXW X70, Sony PMW 500, Sony PMW 320, Sony PMW 300, Sony PMW 200, Sony PDW F800, Sony PDW 700, Sony HDW-F900R, Sony EX3, Sony a7s and a7r
Canon C300 (mk I and II), Canon 5d, Canon C100
Panasonic Varicam, Panasonic AJ HPX 2100E , Panasonic AJ HDC27HE, Panasonic HDX 900, Panasonic HVX 201, Panasonic HPX 171E, Panasonic GH5
Red Epic and Red Dragon
Arri Alexa, Arri Mini and Arri Amira
Blackmagic cameras
dji Osmo
Gopros
underwater cameras
We also have a wide network of stills photographers.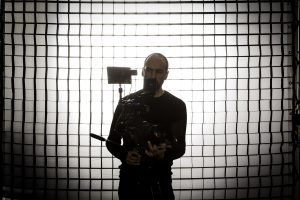 We have a wide selection of camera lenses from all major brands: Zeiss, Fujinon, Canon, Angénieux and many others.
To keep up with current trends we have a wide range of drones equipped with a variety of cameras. We only use experienced and licensed operators.
We also offer Ronin/gimbal systems along with steadicams equipped with cameras of your choice. It's understood that we only use well seasoned and experienced operators.
Lighting
We can provide a wide range of state of the art lighting and grip kit throughout Germany and Europe.
We offer:
the full range of Arri lighting units both HMI and Tungsten and LED.
skypanels, Arri Fresnels etc.
Panaura Octodome 5, Techpro Felloni LED lights, Dedo lights
Kinoflo lighting units both LED and standard kits
Grip kit:
dollies with tracks
cranes, jibs
stands, gobo arms
flags
gels and diffusion
clamps, gaffer tape, magliners, etc.
Whether you are filming an important CEO presentation or a nervous camera-phobic person – using a teleprompter is the easiest way to get the best out of your interviewee! We offer various studio style prompting systems as well as iPad prompters.
A recent addition to our arsenal of filming kit is the brilliant EyeDirect system – a simple but extremely useful device. It's a fairly simple technology: the interviewer sits next to the cameraman and looks into a mirror which throws up his image onto a transparent screen which is attached to the camera lens. By employing two mirrors, a 'periscope' is created to draw the subject's attention to what is reflected behind camera.
Call us now: +49 69 538690
(toll free from the USA: 1-866-843-2987)