Broadcast your interviews and news items in real time all over the world!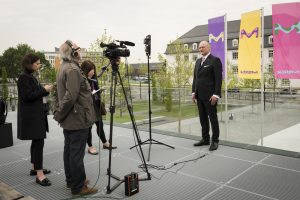 Live Units are a simple and cheap, yet very reliable alternative to SNG trucks. Live Units come in various sizes and all offer a high standard when it comes to live video coverage – whether you want to broadcast in HD or SD.
We have many experienced LiveU operators in all major cities of Germany who come equipped with a camera kit, lights and sound equipment as well.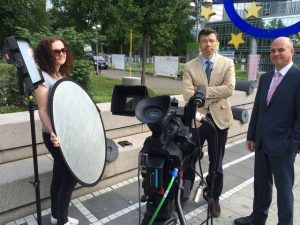 Live Units are now standard in most news gathering operations and the technology has become so sophisticated they can virtually guarantee a signal in the most remote locations.
Call us now: +49 69 538690
(toll free from the USA: 1-866-843-2987)