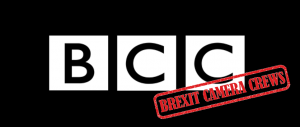 In the light of Great Britain's disastrous Brexit policy, financial institutions and many other commercial enterprises are fleeing the country in the search of more stable EU bases. To all of you out there searching for film and TV services you have come to the right address!
We offer professional Film and TV camera crews, all speaking your language throughout Germany and Europe.
Particularly the financial centre of Frankfurt is expecting a large influx of Brexit refugees and we are there to give you a helping hand.If you feel homesick for the UK we can also help out with a supply of our wonderfully refreshing "Brexit Pale Ale"!
Looking forward to hearing from you!